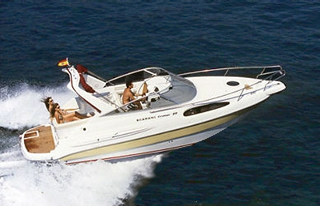 Belgium flag : navigate freely !
Vogue la Galère Distribution
Registration Department
636 Av de l'Océan
17400 TERNANT - France
Tel. : +33 535 540 086
E-mail : info@pavillon-belge.com RCS 419 510 185 - APE/NAF : 4690Z
N° TVA CEE : FR 39 342 163 532
Le service sera exceptionnellement fermé du 19 février au 1er mars.
The service will be exceptionnally closed from 19th February until 1st March
Boating registration in Belgium is open to all citizens of any EU member state. Also, there is no obligation to establish residency in Belgium.
This offers many advantages, which include:
Fast and simple registration process for: new boats, serial boats, imported boats, amateur boats, opportunity boats (already registered or pending registration) and old boats registered to the commercial registry.
Regardless of the equipment or boat type, you can navigate freely as there are no category restrictions
You can adapt freely your security equipment
Operate a motorboat without a license anywhere on the maritime domain
The flexible Belgian boating regulations allows for any European citizen to boat anywhere legally, at a lower cost and with less requirements.

Moreover, the Belgian flag benefits from an excellent reputation across all seas of the globe!